---
Sunline Sunline X Plasma Asegai PEx8 Braid
Length: 150m
Colour: Light Green
Line classes: 6lb to 50lb
Made in Japan
ABOUT
Sunline original innovative processing "P-Ion Technology"~
 The Plasma Rise Technology process alters line to make it slicker, more abrasion
Xplasma Asegai is 8 strand tightly woven braided PE.
Xplasma Asegai is a great choice for all techniques requiring braided line.
 【Evolved with the Plasma Ion Technology】
Conventional production method of braid line was limited to a few ones.
However new processing has been developed by SUNLINE, which no one can imitate.
It is the "Plasma Ion Technology=P-Ion".
This technolgy is so innovative that it alters surface of various materials into different ones which has different characteristics.
Here we explain how P-Ion emit the merits.
【This is the P-Ion】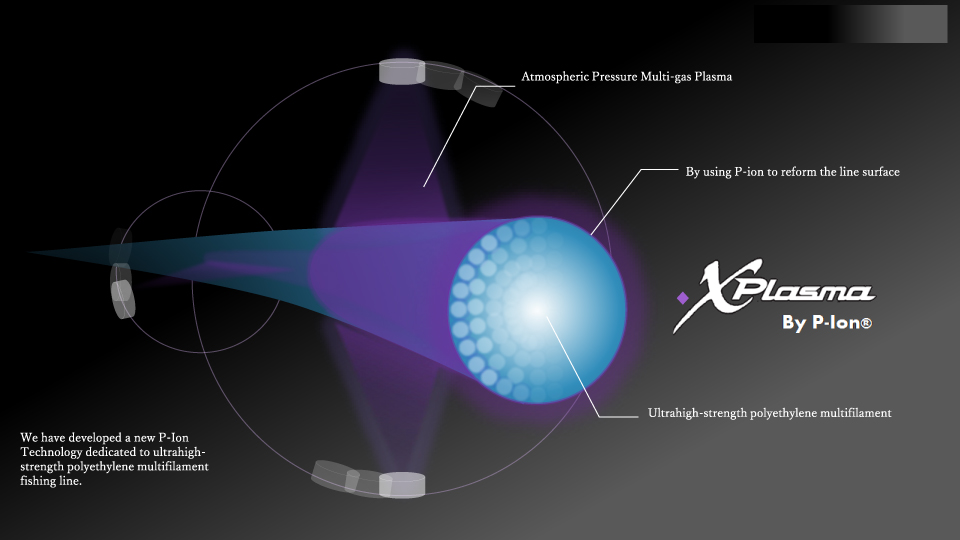 The surface of PE line can be altered by blowing "Multi-gas Plasma"
You can see how it changed by following photos taken through micro scope.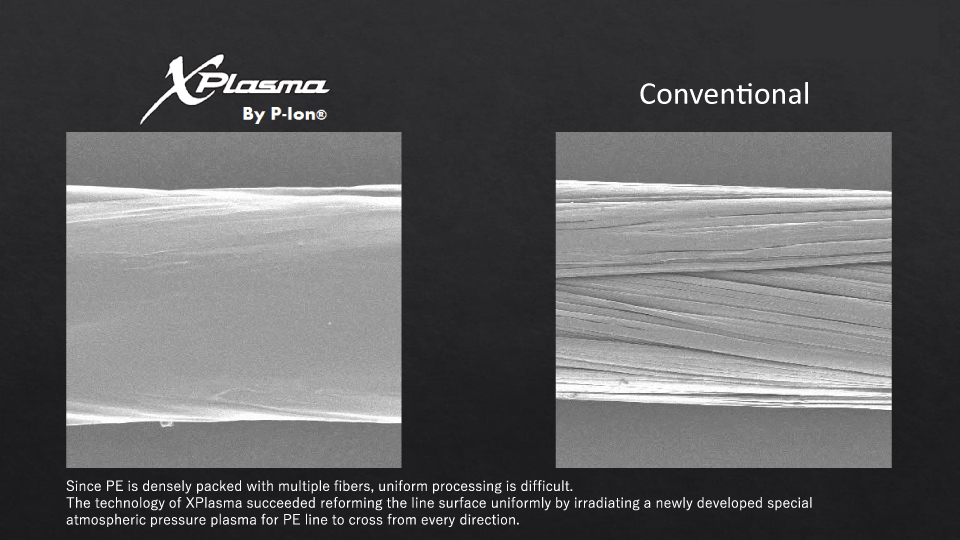 This graph shows us slickness figure.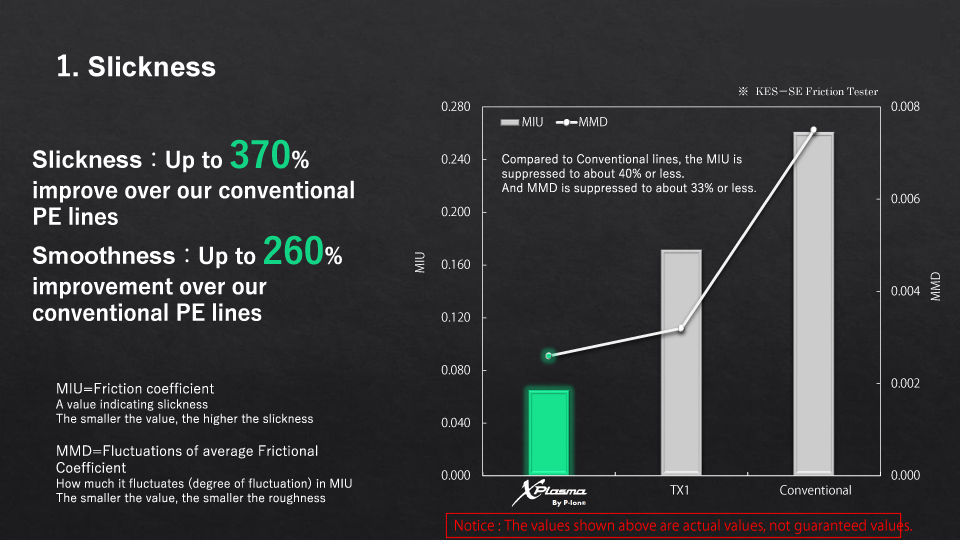 Slickness improved dramatically.
It means you can cast lures longer by reduced friction with the rod guides.
In addition, you can deliver frogs to a spot beyond overhang as you can make the lure maintain its momentum on the topwater.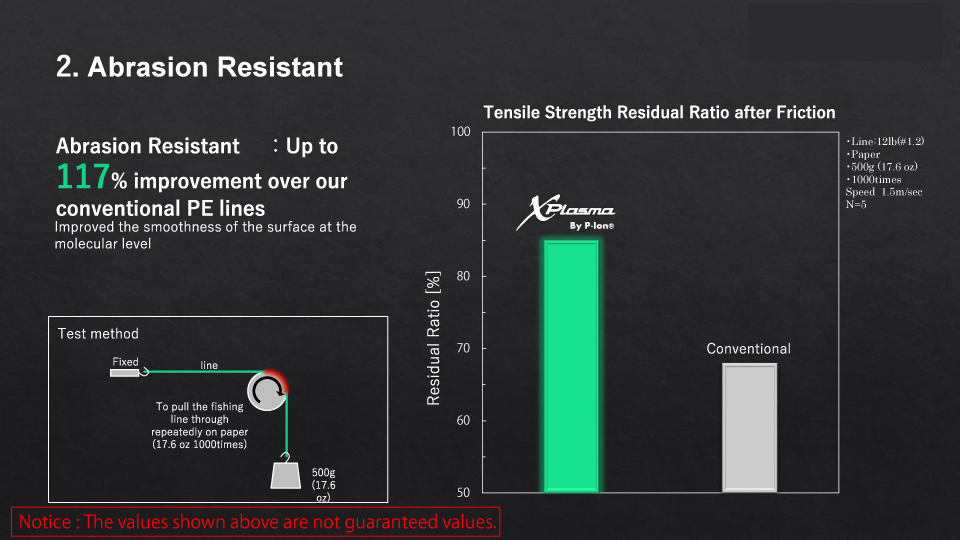 When we tested abrasion resistance, it showed us a large difference.
We executed the line strokes on two rollers with 50g sinker, and counted with how many times the line has broken.
Then it proved 117% improvement compared to normal product.
It is essencial not to break the line by structures for lure fishiing.
Therefore this is great advantage for the anglers.
This is a list regarding water repellancy.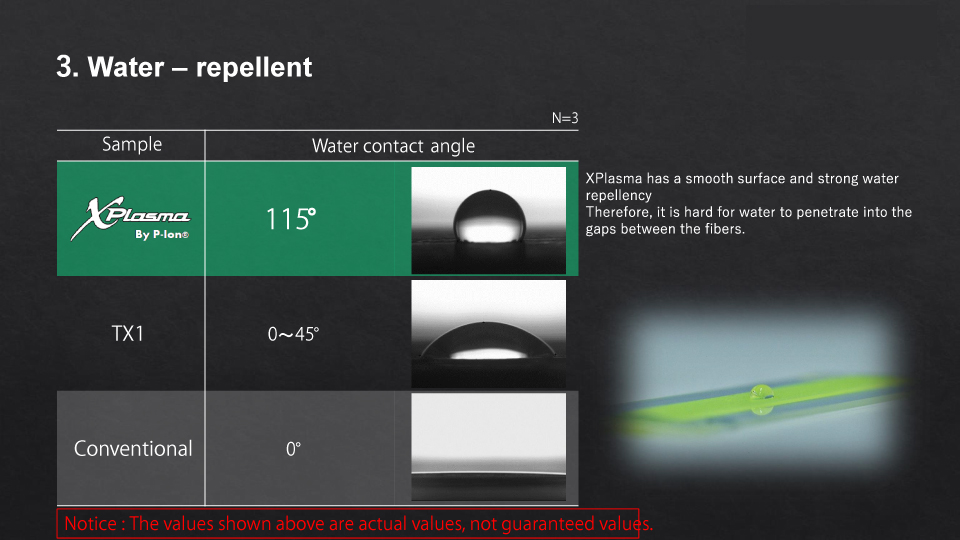 Xplasma Asegai has high hydrophobic characteristics as well.
It means the line unlikely absorbs water.
Then this would reduce trouble like line stick to the rods,
and also bring better handling and more cast opportunity.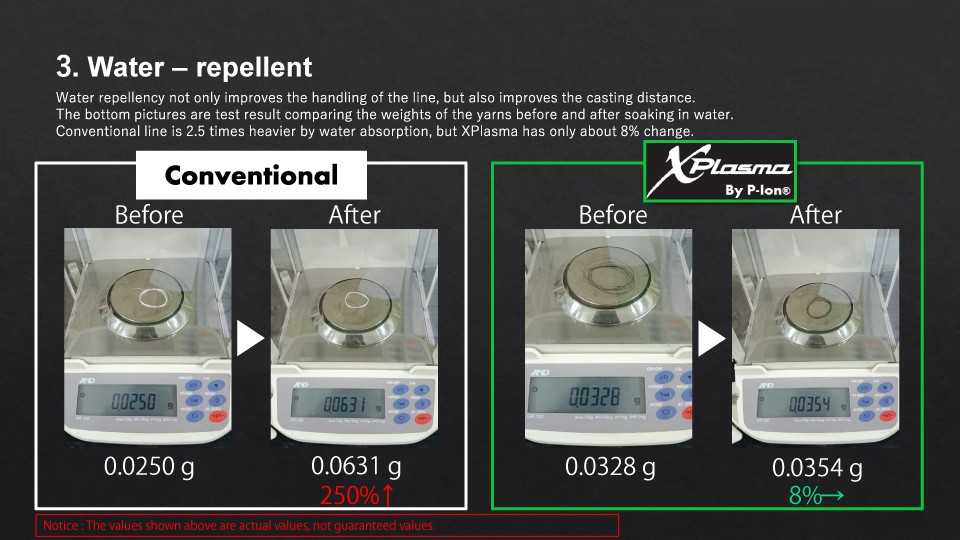 We tried another experiment like above.
Measure each weight of the line after we soaked them into water.
Normal line's weight increased by 2.5 times by absoabing a lot of water.
However XPlasma Asegai increased only by 8%.
 This is incredible result.
Keeping initial weight means that you can cast the lures with comfort all day.
And you wll be able to keep aiming desired spot thanks to high castability.
As well, long cast would be continuously possible.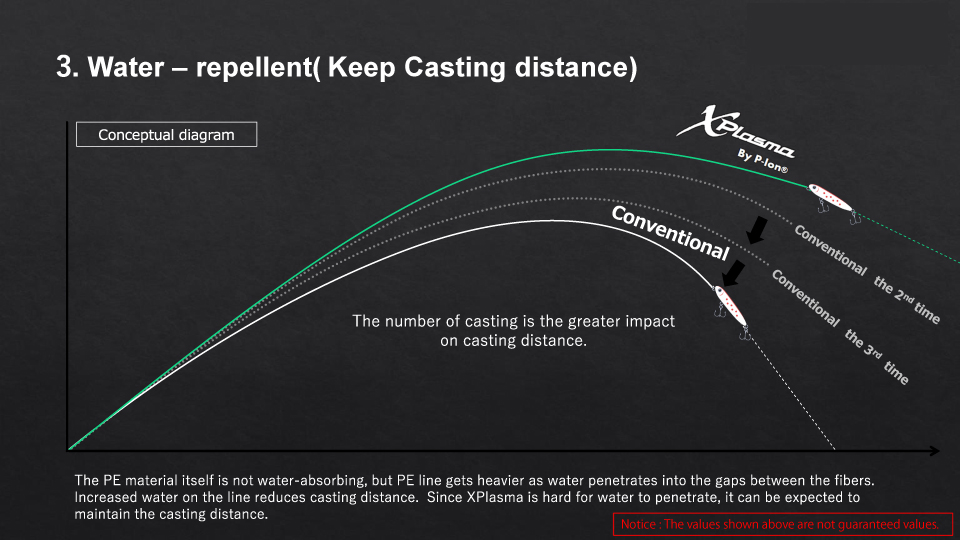 The color of line is significant for the anglers.
It is for control of the lures by visible sight.
Another effect is camoflage with structures around to avoid fish from getting nervous.
Each different colors draw its massive effect.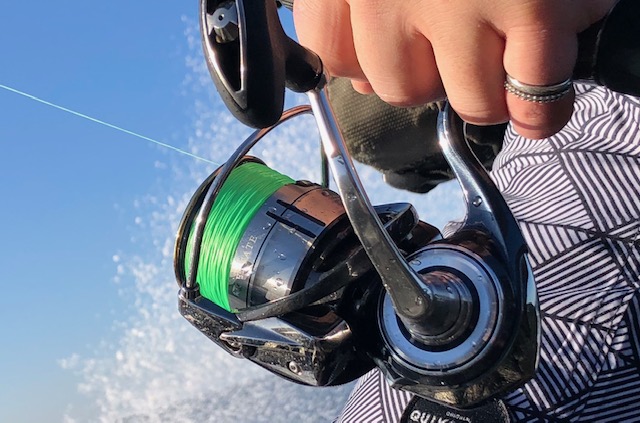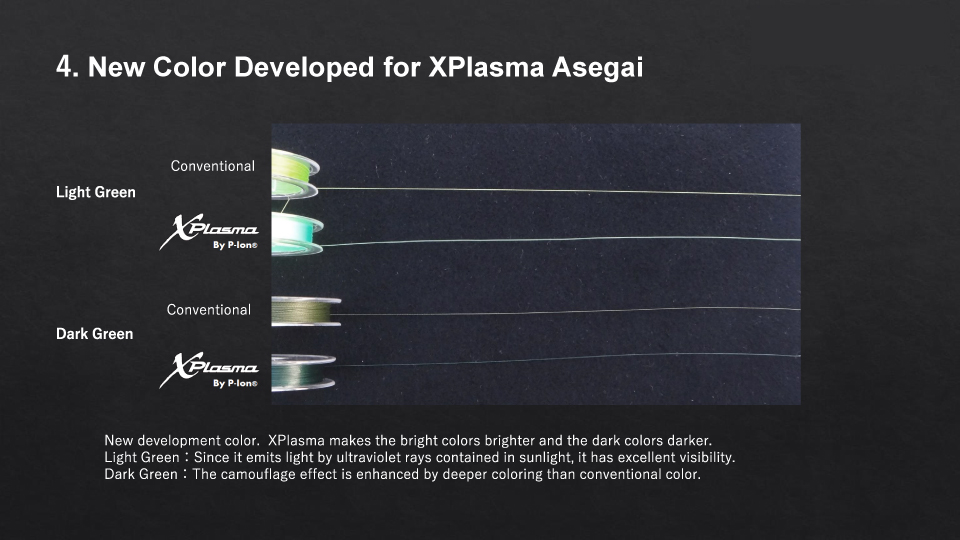 Of course its strength is outstanding.
I could catch large seabass in dozens of seconds.
I pulled up it to land as the shore was dangerous.
I was surprised as the strength was such great and stable.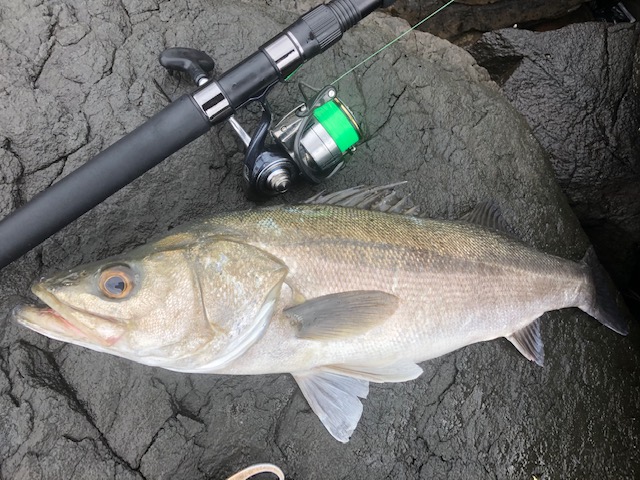 Hope you will trust Xplasma Asegai and enjoy fishing as you like.